What does MaRS do?
Canada's MaRS Discovery District (MaRS) helps entrepreneurs launch and grow ventures that have the potential to make a big impact on society and the economy.
Opened in 2005, MaRS has since grown to be one of the world's largest innovation centres – a 1.5-million-square-foot complex in downtown Toronto. A national hub, MaRS helps catalyse new capital, talent and initiatives dedicated to tackling social and environmental problems in Canada. One of these initiatives is the MaRS Centre for Impact Investing (MCII), which works to increase the effective application of social finance and impact investing through venture services, capital advisory services and research.
MaRS provides ventures with expert advice and market research, and makes connections to talent, customers and capital. MaRS startup ventures employ over 5,000 people and have raised $1.8 billion in capital and generated over $915 million in revenue.
How is Virgin Unite involved?
We announced our partnership with MaRS at the end of 2014 - joining forces to help Canadian entrepreneurs launch and grow successful, sustainable businesses that will tackle social and environmental challenges. We are investing a total of CA$1.5 million in this initiative, which combines three elements of support for entrepreneurs: an accelerator programme, mentorship and access to seed and early-stage investment through the creation of the MaRS Catalyst Fund, a national impact venture fund.
The MaRS Catalyst Fund will invest in early-stage, for-profit companies with a core social and/or environmental mission, measurable positive impact, and a high potential for strong financial returns.
We also support MaRS' training and mentoring programmes for the Fund and other venture programs with our online platform, ImpactLink, co-developed with Everwise.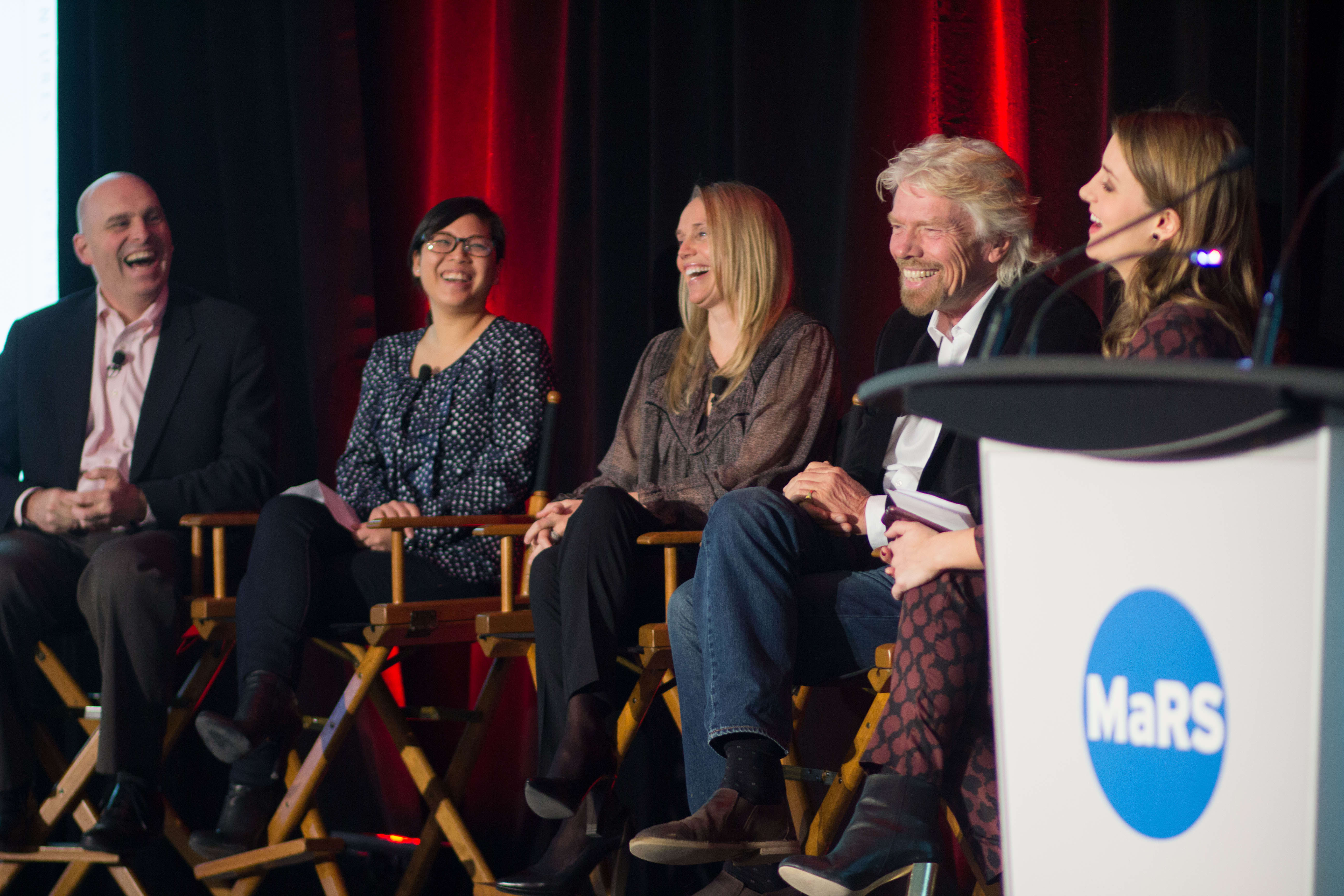 What has this partnership achieved so far?
Through the partnership, 23 ventures have already been supported in Toronto and Montreal. The Fund will start making investments in January 2016.
How does MaRS help entrepreneurs?
MaRS offers high quality, pro-bono support, depending on what the stage your start-up, including:
Expert advice and mentorship
Connections to customer, partner & capital networks
Detailed market research about your industry
Mentoring
MaRS uses ImpactLink as a single-entry portal for early stage social ventures to be matched with mentors, create community, and gain access to resources. The platform pilot is now being rolled out to partners across Canada, aiming to reach 250 entrepreneurs and 500 mentors in Toronto, Vancouver and Montreal.
Accelerator program
MCII has two support programs for social venture acceleration. One is intended for early stage ventures to strengthen their business model, market approach and financing plan. The second, Impact8, provides support and training to high-potential social entrepreneurs to scale their businesses and attain investment.
As a means of continuing support, Impact8 has a focus on preparation for on-boarding to MaRS' platform for connecting impact ventures with impact investors: SVX. These programs aim to support 70 ventures by 2017.
Funding
The C$5MM MaRS Catalyst Fund will support 10 high-impact ventures across Canada. The Fund includes an initial investment and first loss support of $750,000 from Virgin Unite, and CA$250,000 from Alison Lawton's Mindset Social Innovation Foundation. Other investors include Canadian Foundations and high net worth individuals.
Further information:
Find out more about the eligibility criteria for becoming a MaRS venture by visiting here.
Find our more about becoming a mentor for social ventures or joining one of our venture initiatives here.
We believe entrepreneurs are the lifeblood of a booming economy. Help us to support more budding entrepreneurs by donating.