What is The B Team?
The B Team is a group of business leaders calling for an end to business as usual. They share the belief that Plan A (where companies are driven by profit alone) is no longer acceptable. Their collective mission is to catalyse a movement of business leaders driving better ways of doing business, for the wellbeing of people and our planet.
How is Virgin Unite involved?
In 2013, following a series of workshops and meetings hosted by Virgin Unite, a group of business leaders came together with a shared belief that business could no longer be motivated by profit alone. From these extensive discussions The B Team was formed and incubated by Virgin Unite with the support of many wonderful partners.
Richard Branson and Jochen Zeitz are co-founders of The B Team. Halla Tómasdóttir is the CEO & Chief Change Catalyst of The B Team – working alongside a global group of leaders to accelerate Plan B. Virgin Unite also partners with The B Team to support the 100% Human at Work initiative.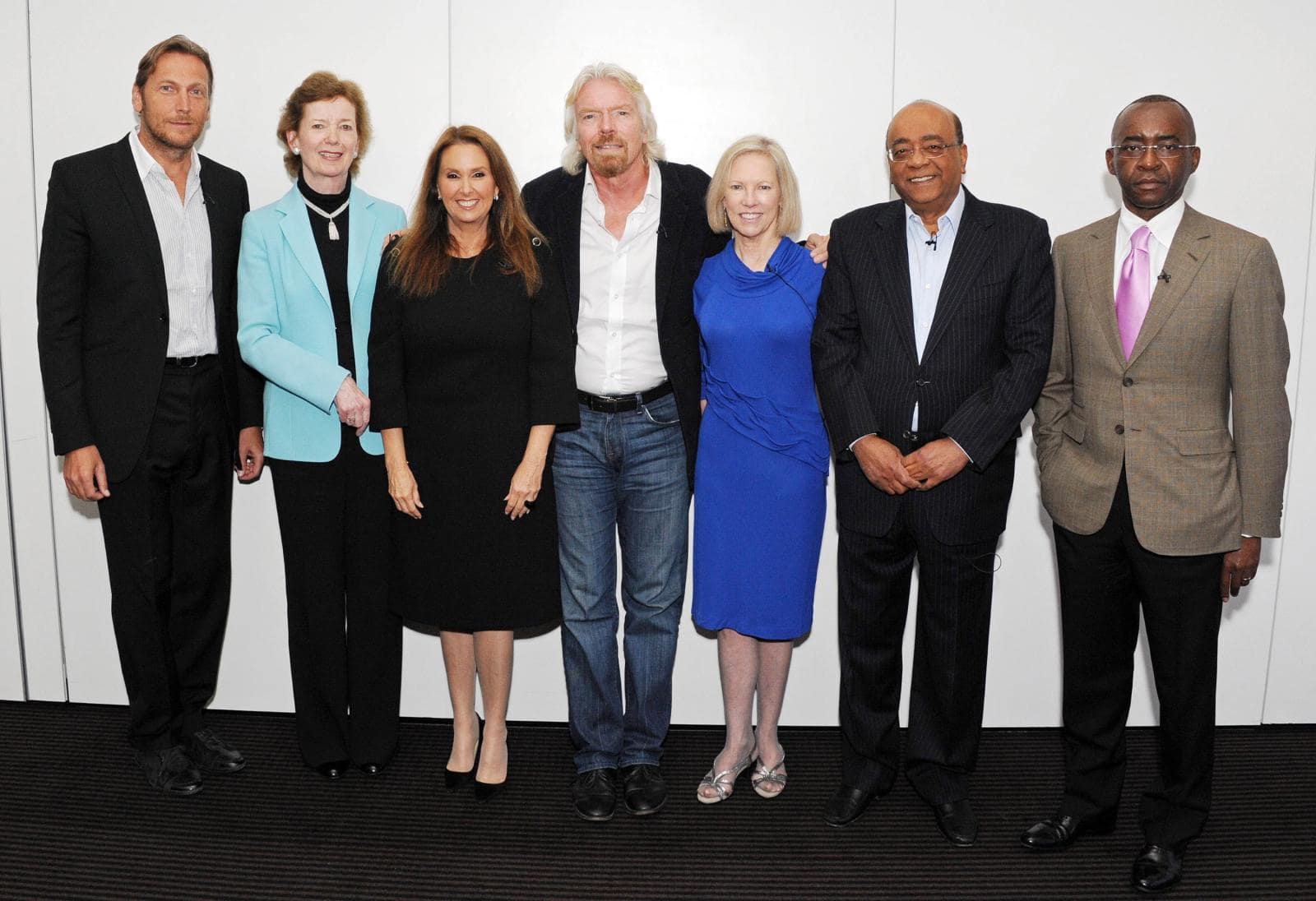 What has The B Team achieved so far?
The collaboration of business leaders working towards a better way of doing business for the wellbeing of people and planet.
Launched a set of systemic challenges that provide an initial framework for a Plan B for Business.
Called for a 'net zero greenhouse gas emissions economy' by 2050.
Launched the People Innovation network, with more than 70 leaders/companies across five continents.
Called on governments to collect the identities of the people who own, control and benefit from companies and joined the B20 Anti-Corruption Task Force.
Joined forces with the Natural Capital Coalition, WBCSD, IUCN and others to develop the first ever Natural Capital Protocol for business.
---
Further information:
Who else supports The B Team?